Nonverbal communication beyond cultural differences: How can theatre widen our perspectives? with Nóri Varga and David Kozma
Today's society is complex, multilingual and it is getting increasingly diverse. Understanding cultural differences is an everyday challenge to which we have to be better prepared. The aim of the workshop is to explore possibilities of communication without a common language, through creative dialogue and theatre exercises. What are the ways of nonverbal inclusion and hospitality, theatre can help us with? What and how does our body express in contact with another person? How stress influences our body and how it can be controlled? We'll try to find better ways of facing and controlling public pressure in a physical or digital environment.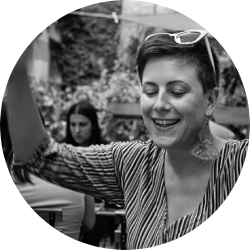 Nóri Varga
Nóri Varga is a Helsinki- and Budapest-based theatre pedagogue, performance artist, theatre historian. She is trained as a teacher of drama pedagogy and experiential pedagogy and is interested in body consciousness and body images. She learned puppet creation in Brussels and that experience is essential for her creative work. In Helsinki she presented her participatory performance series titled Forever in Our Hearts, Fe(a)tus and Stretch Marks. Her most recent work is an online exhibition My Eye Candy published in 2020.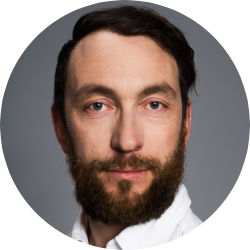 David Kozma
David Kozma is a Romanian-Hungarian actor and director, the artistic director of the European Theatre Collective, the chairperson of the Multidisciplinary arts committee at the Arts Promotion Centre Finland, a member of the Nordic-Baltic mobility program for Culture, a board member at Mad House Helsinki and The Finnish Actors Union, a co-founder of a new Centre for cultural diversity New Theatre Helsinki, an organizer of R.E.A.D. festival in Helsinki. At the moment he works on the last part of the Invisible Finland trilogy called 'The Cleaners' which hopefully will be premiered at the end of April 2021.
This event is a part of the project educational course. Learn more about the course here.