In her Lecture, Arita Featherstone introduced with the concepts of "professional and personal identity", helping participants realize and strengthen their future identity – Art Mediator. Various practical techniques were used to train revelation through self-reflection – a way to be together in a variety of views and to truly hear each other. The lecturer used a narrative approach in consulting practice and, together with future art mediators, looked for ways in which this approach could help to form a conversation with the enjoyers of the art exhibition.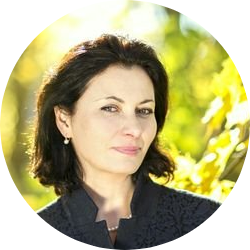 Arita Featherstone
Supervisor, facilitator, coach
This event is a part of the project educational course. Learn more about the course here.