How sharing of the personal experience can illustrate different points of view, change mind-sets, and inspire action.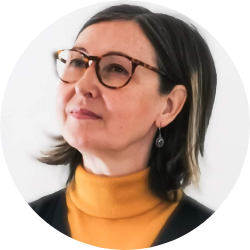 Tatiana Solovieva
Tatiana Solovieva is a cultural producer actively involved in diversity and multicultural actions, migrant inclusion and cultural equity in the arts and culture sector. Especially she is interested in projects aimed at developing a new, innovative, and creative approach to promote diversity and intercultural dialogue as well as developing strategic collaboration between local cultural institutions and different immigrant associations and communities. Tatiana is an active member of Catalysti Ry, the association of transcultural artists living in Finland.
Anastasia Artemeva
Anastasia Artemeva is a visual and socially engaged artist and researcher. Her creative projects are aimed at exploring and creating space for communication and interaction. She works in the genre of art installation, performance, creates artwork for theatrical productions and conducts art workshops. She graduated from Limerick School of Art and Design (Ireland) and from Aalto University (Finland) and received training in Criminology, as well as Human Rights protection studies. She exhibited artistic work in Ireland, Russia, Finland, Sweden, and the UK. Recent projects include Prison Outside – art and research work on issues of incarceration. www.anastasia-artemeva.com
This event is a part of the project educational course. Learn more about the course here.